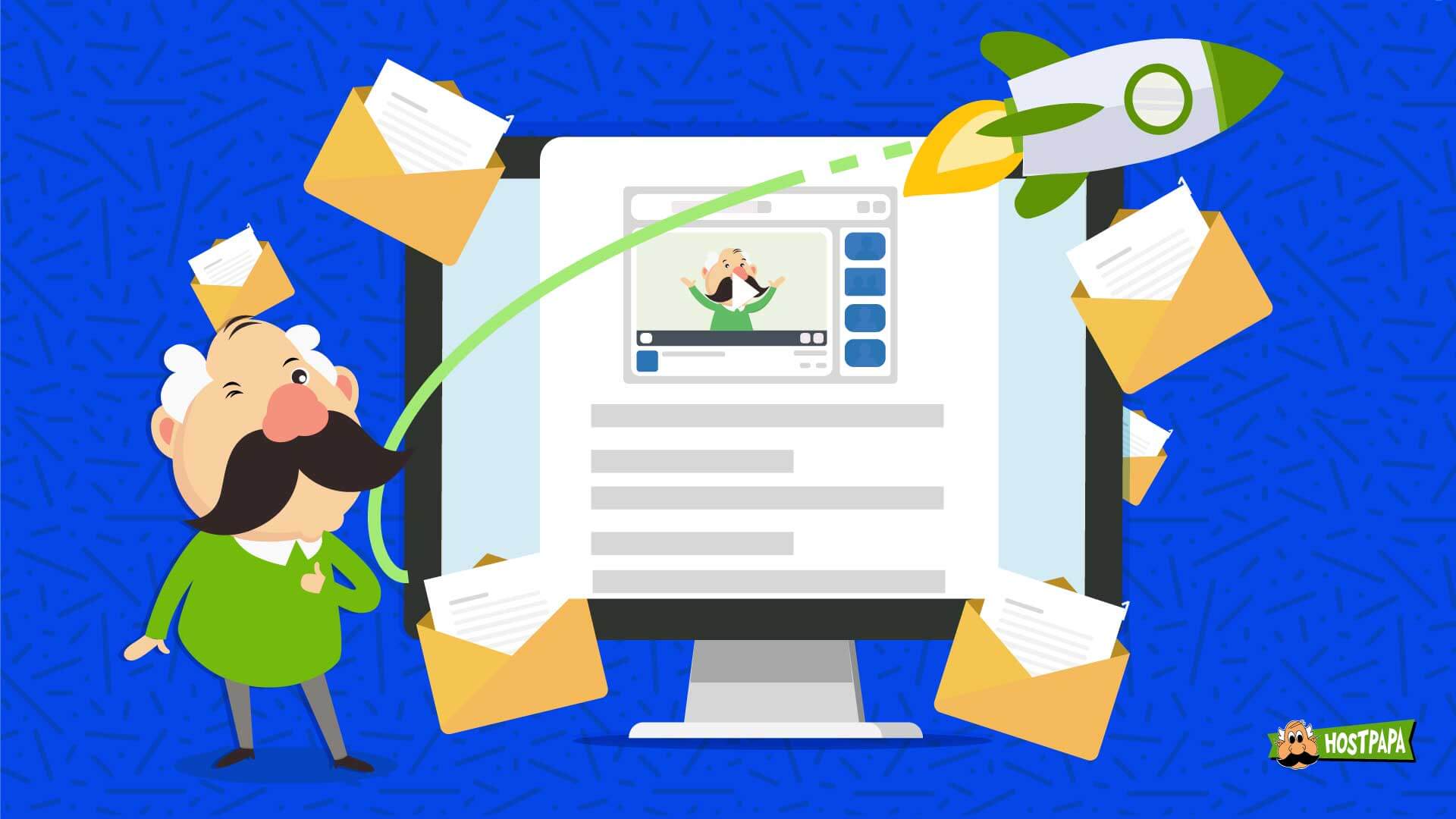 How to Launch an Affiliate Email Marketing Campaign
---
Affiliate marketing is a great way to generate a passive income stream, but if you want consistent revenue, you'll need to actively engage your target audience. One of the best ways to do that is through email marketing.
Whether you're a new affiliate marketer or you've been at it for a while and want to increase your commissions, we have some advice that'll help.
After explaining what an affiliate email marketing campaign is, we'll talk about how affiliate email marketing can boost your commissions, and get into the five steps required to launch an affiliate email marketing campaign.
What Is an Affiliate Email Marketing Campaign?
Affiliate marketing and email marketing intersect perfectly, creating a flexible approach to customer outreach that can supercharge your commissions.
Affiliate marketing involves earning a commission by promoting someone else's products. Practitioners identify a product they're knowledgeable about (if not passionate about), then promote it, earning a percentage of the profit when a visitor makes a purchase.
An affiliate email marketing campaign is an approach to affiliate marketing that involves sending carefully crafted, highly targeted emails designed to generate interest in the product and increase commissions.
How Email Outreach Can Boost Your Commissions
Email marketing can generate more commissions, and it's a sustainable practice—for more revenue, just rinse and repeat. At the core of this approach, however, is another bedrock marketing technique: content marketing.
Content marketing is used to nurture a target audience by offering content they find useful. It allows you to establish a relationship with your audience, one that reinforces your status as a trusted authority in your niche.
There's a fundamental link between email marketing and content marketing. Email outreach is the best way to promote your content. You should publish content that's valuable to your audience and do all you can to make sure they see it. Driving traffic to your content will drive up your commissions, and the best approach for promoting that content is strategically executed email outreach.
Some affiliate marketers send emails that skip the content marketing step, instead, directly promoting the affiliate product.
Your emails should do both. Focus on sending emails that indirectly promote the product by driving traffic to your content and include messages intended to directly promote the affiliate product.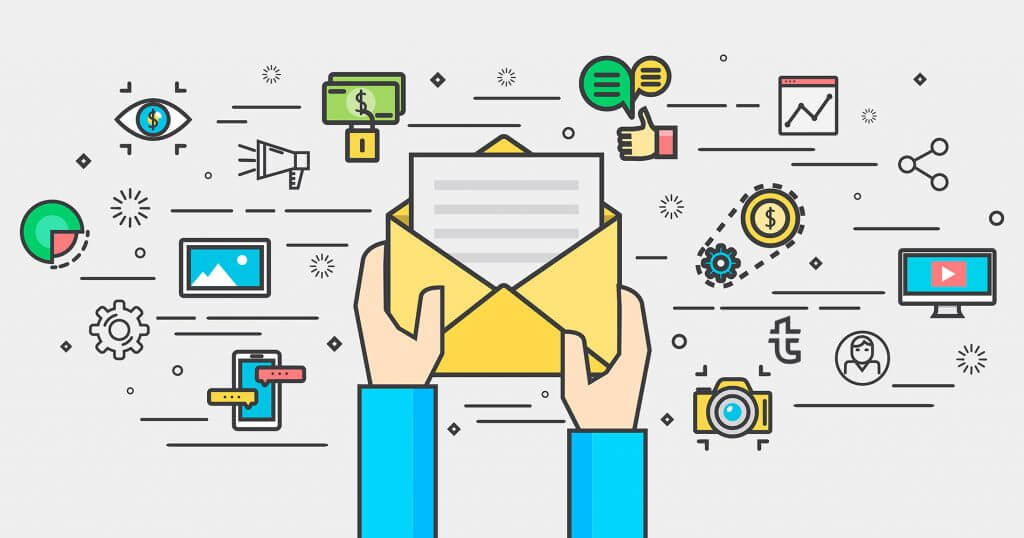 Steps to Launching a Successful Affiliate Email Marketing Campaign
We've looked at what affiliate email marketing is and what it can do to increase your commissions. Now, let's get into the five steps you should take when launching a successful affiliate email marketing campaign.
1. Research Your Audience
A primary goal of your affiliate email marketing campaign, aside from generating more commissions, is building trust with the target audience. To engage with a customer group successfully, you must understand who you're communicating with—their age, gender, interest, location, economic status, etc.
Research who buys the products you're promoting and drill down on that group's characteristics. With a high-level idea of who you're targeting, you'll be better able to refine your messages.
In some cases, your target audience will be everyone who fits your broadest customer profile, but for some campaigns, you'll want to target a subset of the customer base. Understanding the whole group is a prerequisite for defining audience segments, so be sure to start with a macro-view of your customers.
2. Segment Your Audience
As determined by the affiliate product you're promoting or other marketing factors, you may need to target only a portion of your contact list.
Let's say you're promoting budget-friendly earbuds. While you're marketing to a large group, inspiration strikes—a can't-miss campaign with a narrow target audience. In that case, you would filter your contact list so the emails, crafted with campaign-specific content, will go to the target group only.
You may want to target only one gender or people over 21. That's the right kind of approach sometimes, but using demographic data to study your target audience is usually more complicated than such simple exclusions. The best insights come when you overlay customer demographics with your general knowledge of the customer base. That approach allows you to make accurate assumptions about typical members of your target audience.
For example, our earbuds marketer doesn't need demographic data to know that their outreach should highlight the product's low cost. But, if that same marketer has designed a campaign targeted at college students, their messages can be refined so they'll better resonate with that group.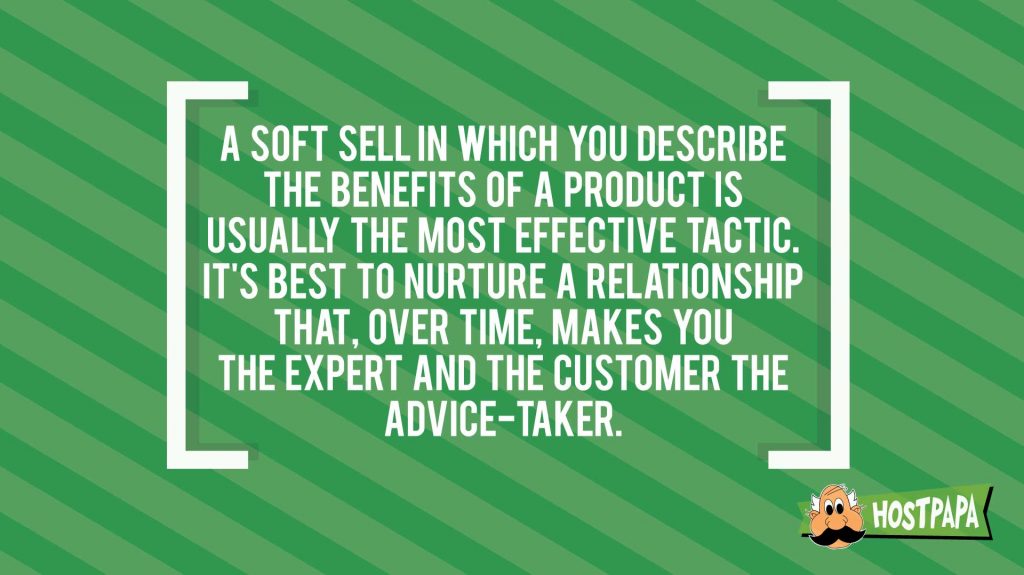 3. Optimize Email Content
In affiliate marketing, success comes when you lead your target audience to the conclusion that you're an expert. Use the emails you send as a channel for establishing yourself as a helpful authority in your niche.
Your recommendation won't mean much if people don't think you know the product inside and out, so prove that you do, using your content. Fully explain the value of the product. Expound on its virtues by giving a first-hand account of how it helped you.
Ensure that your email speaks to the target audience in a way they'll respond to. Use age, gender, and other intel about your customer base to send messages that will resonate with the recipients.
Make your emails more compelling by telling a story—a tiny narrative in which someone makes the journey from wanting your product to buying your product. The reader will then put themselves in the story. If you know your audience, you can paint a picture that taps into what they're thinking.
Make sure you don't come on too strong. Some emails in a campaign sequence should barely mention your product recommendations at all. A soft sell in which you describe the benefits of a product is usually the most effective tactic. It's best to nurture a relationship that, over time, makes you the expert and the customer the advice-taker. You should opt for a low-pressure approach that's as personalized as possible.
4. Include a Lead Magnet
As another tool to encourage your content consumption, which directly correlates to increased commissions, you should offer a lead magnet—gated content that the reader will only get access to if they respond to your CTA.
While your lead magnet should promote the affiliate product, its main purpose is to build your email list. Offering something a prospect needs, and enticing them to subscribe to your email newsletter, is a crucial step in getting regular traffic to your content.
Often, an effective lead magnet will build off of the content you've freely provided to everyone, but it will offer more in-depth information on the subject you've covered. It could be a buyer's guide, a product comparison infographics, a how-to guide, or any helpful content related to your niche.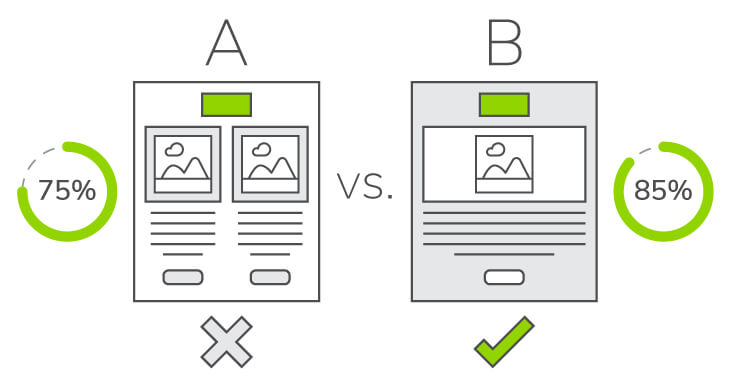 5. Automate & Test
You should not execute your campaign manually—there are too many great software products available for automation. Such systems handle scheduled or triggered bulk sending and help track the level of engagement your emails achieve.
Automation enables email drip campaigns in which carefully crafted emails are prepared ahead of time and then sent out in a sequence that's designed to help meet campaign objectives.
Email marketing is most effective when you track campaign results and adjust your approach to what works best. That's what A/B testing is all about. You can develop two emails and find out which one gets a better response from your target audience. A common approach is for the "A" email to be one you've had success with; the "B" email is an alternative version that you think could perform better. After you send each version to the same number of people, you'll find out which one gets the best response.
Watch Commissions Soar with Affiliate Email Marketing
Some affiliate marketers (probably not you) allow their passive income stream to become a little too passive, meaning they're skipping the needed customer engagement steps but still expecting revenue.
What they're really doing is settling for meagre commissions when they could be raking it in!
We hope this article has shed some light on the power of affiliate email marketing. An email marketing campaign, as a means of indirect and direct promotion of affiliate products, can be the key to skyrocketing commissions.